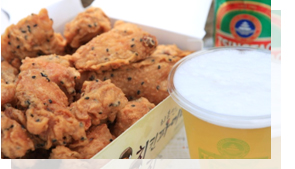 Chimaek (Chicken and Beer)



Chimaek, a term that combines the words "chicken'' and "maekju'' (beer), is a combo beloved by many. This glorious pairing features two surprisingly mundane foods: fried chicken and beer.
Neither half, chicken nor beer, is particularly remarkable on its own. But their popularity as a joint entity demonstrates a glorious combination devoured by millions of Koreans every weekend.